TechKriti IIT Kanpur – Official Partner 2015
Techkriti is an annual inter-college technology and entrepreneurship festival organized by the students of Indian Institute of Technology Kanpur. Etymologically, the word 'Techkriti' is composed of two words, 'Tech' in English which stands for technology and 'Kriti' in Sanskrit stands for creation, hence, the word 'Techkriti' signifies creation or innovation in technology.
TechKriti IIT Kanpur was the biggest platform where we could be a part of one of the country's most premier technology and entrepreneurship event in India.
We were honoured to be the official goodies partner for this once a year epic festival and the stickers were loved by all!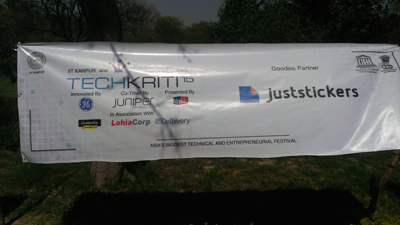 Juststickers.in banner in another location.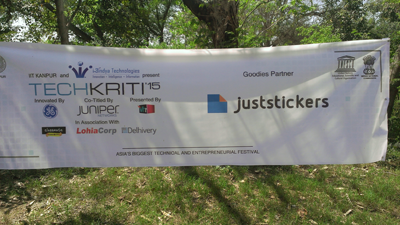 Juststickers.in banner in one of the campus locations.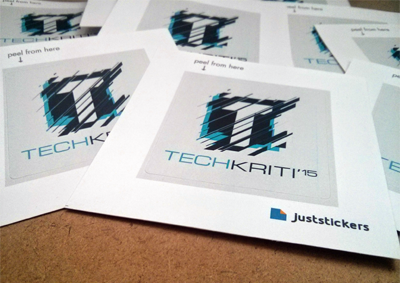 A close up of the sticker.

Techkriti IIT Kanpur Technology Festival Stickers