FreeCharge  is one of India's leading online mobile recharge portal. The best thing about them is that for every recharge done on FreeCharge, they give you discount coupons from top food joints and popular retailers, equivalent to your recharge amount, delivered to your mobile, inbox or doorstep. Do check them out and instead of recharging, start FreeCharging 🙂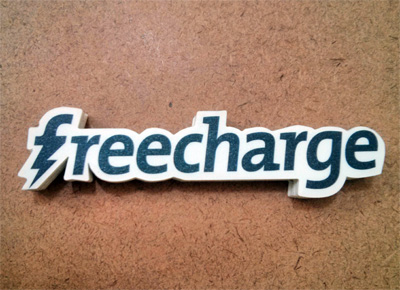 Freecharge logo has this beautiful shape and the logo looks amazing after production.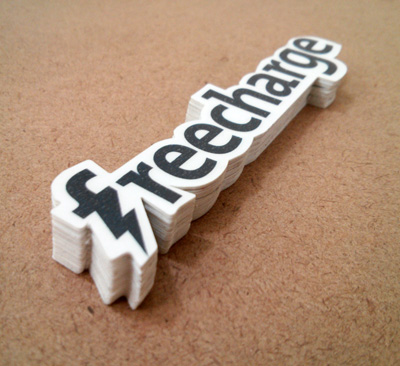 Freecharge logo in the form of premium vinyl with die cut and matte finish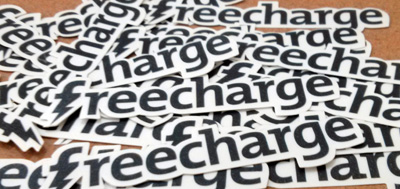 To bring out that darkish blue present in the Freecharge logo was challenging. But it looked great after production!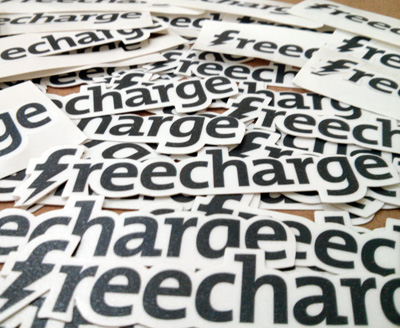 We did two different versions of the sticker. One completely die cut and the other one as kiss cut.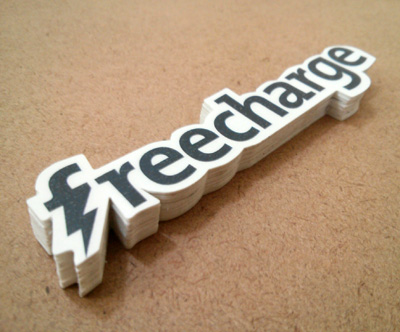 A closer view of the stickers die cut version.