Pin Badges are here!
---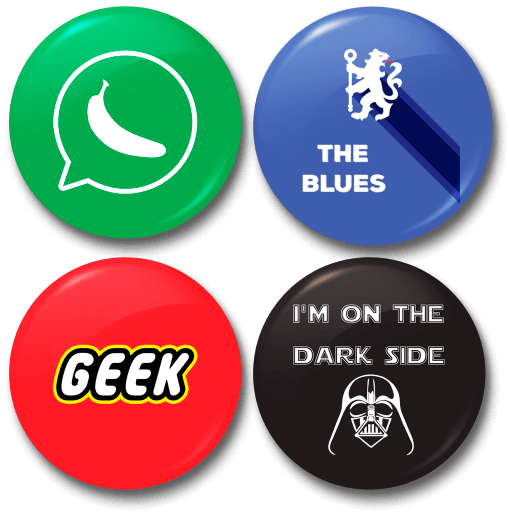 As promised, we are on our way to add some really interesting products on our platform. For every design listed, one can get those products. Previously, we launched coasters and they were a big hit with everyone. This time, we are bringing premium badges. 😀
These badges are a great way display your opinion, the technologies you use or just fun stuff. You can apply the badges on clothes, bags etc. The badges, with a diameter of 58mm, are made up of aluminium front and have a plastic back. This makes them very lightweight and rust proof as well. The artwork has a smooth glossy lamination on top.
Your support and feedback has helped us come so far, kept us motivated everyday to strive extra and bring more exciting products. We would love it if you can try out these new pin badges and share your views, feedback, opinions. Feel free to write to us or give us a call with any suggestion/feedback you have 🙂
You can check out all the badges here.
– Sumeet
(@sumeetchawla)
---